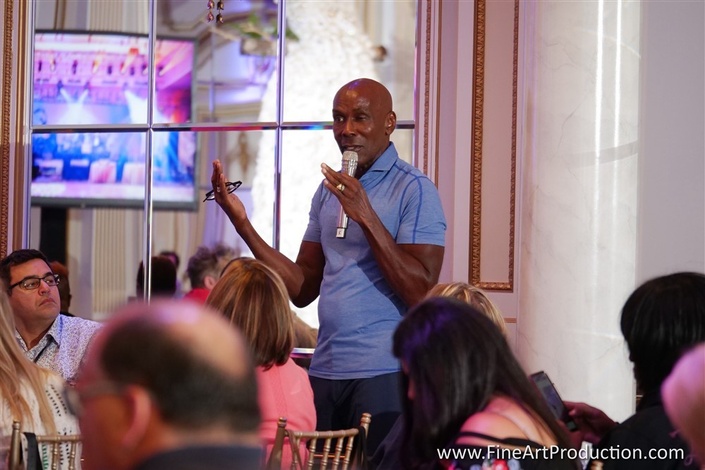 PB Live April 2023
Early Bird Special - $2,995.00 (20 available only!) Regular Price - $3,195.00
Watch Promo
Enroll Now
PB Live Headquarters:
39 W 29th St, New York, NY 10001

PB Live! is designed to educate industry professionals in everything needed to PLAN and DESIGN a successful event from start to finish while also creating a complete transformation together, from ceremony designs to elaborate table settings.
Attendees will spend three full days under the guidance of Preston Bailey and TOP industry professionals.
We will discuss multiple topics that will help your business and creativity. You will learn the skills to create a luxury event and network with peers in the same industry from around the globe.
You will receive a certificate upon completion of the 3-day workshop. Be prepared for three days packed with exciting learning experiences to take your business to the next level!
Below is a summary of what to expect during the three days:
Hands-On Workshop with Flowers
You can work with the PB Team all three days and transform the exciting location with elaborate designs (think centerpieces, ceilings, walls, trees, and more!)
- OR -
You can choose a breakout session with a guest speaker.
DAY 1:
We will discuss topics related to BEFORE getting an event.
Sales, social media, business development, business branding, working with vendors, and more!
DAY 2:
We'll dive into topics related to keeping your client happy, so we can start planning and coordinating the event and discuss issues related to producing and executing the event.
Pricing and contracts, design processes, client presentation, creating effective mood boards, mechanics, packing and transport, setting a budget, working with vendor partners, guest experiences, destination weddings, entertainment, catering, lighting design, draping, and more!
DAY 3:
We will be hands-on this day to learn side-by-side together and prepare for our finale party.
Take advantage of this year's PB Live - in conjunction with NY Bridal Fashion Week!
WHEN: April 11th, 12th, 13th

WHERE: Preston Bailey Headquarters
39 W 29th St, New York, NY 10001

REGISTRATION IS OPEN, and all levels are welcome to attend!
PRICING:
** Early Bird Special***
We offer a special Early Bird Discount of $2,995.00 for the first 20 registrations!
Regular Price - $3,195.00
PAYMENT PLANS AVAILABLE:
50% at enrollment and 50% paid in full before April 7th, 2023.
NOTES:

This course pricing includes everything you will require for a three-day intensive conference and workshop, including supplies and lunch. We encourage you to bring your personal laptop or tablet for "classroom" portions of the workshop, yet this is not a necessity. Travel costs, transportation, and accommodations are NOT included.

* Payments are NON-refundable. If you cannot attend, we will hold your payment as credit for a future course.
FREQUENTLY ASKED QUESTIONS:
What should I wear?
We recommend wearing business-appropriate, casual clothing to be comfortable during the hands-on sessions. For our final event, the party, please bring cocktail attire. We'll allow time for you to change beforehand.
Is lunch provided?
Yes, we will have a light breakfast and lunch provided daily. If you have dietary allergies, please email our team at [email protected].
Will you send me an agenda?
Yes, closer to the course date, we will send each attendee an agenda. We'll begin at 8:30 AM each day and end at 6:00 PM. On the final day, we will host a finale party that will start at 6:00 PM and ends at 9:00 PM.
Is there a hotel room block?
Our room block has expired but we recommend making a reservation at these nearby hotels.
Courtyard New York Manhattan/Times Square West

Address: 307 W 37th St, New York, NY 10018

Arlo Midtown


Address: 351 W 38th ,St New York, NY 10018

SpringHill Suites NY Manhattan Times Square South

Address: 338 W 36th St, New York, NY 10018

Fairfield Inn NY Manhattan Times Square South

Address: 338 W 36th St, New York, NY 10018
Additional questions? We're happy to help.
Email us at [email protected].

Your Instructor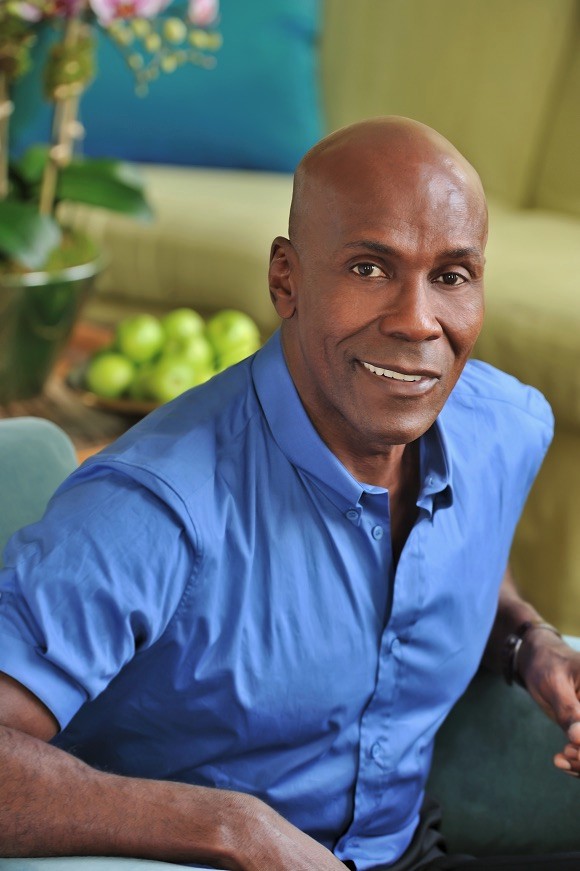 Recently named one of the best wedding designers in the world by Vogue Magazine, Preston Bailey has been globally-celebrated for his unique ability to transform ordinary spaces into lush, theatrical environments. This has helped to establish him as the premier event designer for a client roster that includes celebrities, royal families. CEO's and athletes. Since opening his design studio in 1980, Preston has been sought out to create one-of-a-kind, transformative designs that serve as backdrops for some of the most memorable moments of his clients' lives.
A designer with a passion for creating designs to be enjoyed by the public as well as his clients, he has created a number of art installations, which featured across the world with showcases in New York. Las Vegas, Hong Kong, Jakarta, Taiwan, and London.
The author of seven books - five of them bestsellers - he is often asked to share his experience through speaking engagements , seminars, editorial profiles and television and radio interviews.